Andrew Miller · Plumber/Reviewer
Last Updated:
If you're recently starting a renovation on your bathroom, it can be hard to know where to begin. The DIY store is full of hundreds of different brands and models to choose from, and deciding what to prioritize can you leave you wasting a lot of time.
As the bathroom is the most used room in your house, it's essential to spend time picking your fixtures and fittings carefully. When it comes to choosing a new toilet system, you will obviously want to prioritize functionality, but making it sure it fits in with your existing décor is equally as important.
When searching for a new system, it's beneficial to have an idea of what exactly it is you're looking for. Maybe you prefer something easier to clean, or searching for something that will fit in with the existing style of your bathroom.
Our very helpful buyers guide will give you the rundown on the most important factors to consider when purchasing a toilet, helping you take out some of the guesswork.
Toto vs Kohler
Kohler and TOTO are two of the best-known names in the bathroom fixture space, famed worldwide for their practicality and innovative designs. When it comes to picking between each of the brands, it can be difficult.
In our review, we've pitched two of the most popular models from Kohler and Toto, the Cimarron and Drake II, to help you pick out which model exactly fits your needs.
Whether you're currently remodeling your bathroom, or considering a future DIY project, we are sure you will learn something valuable.
Before We Start – The Two-Piece Toilet System
Both the Kohler Cimarron and the TOTO Drake II are two-piece systems – but what does this mean?
What Is A Two-Piece System?
The two-piece system is the most popular choice and the most widely available toilet system. As the name suggests, the system comes in two pieces – the bowl and the tank.
The benefits of a two-piece system are that they are usually less expensive, transportation is more comfortable and installation much more straightforward.
Both of our models are expertly made, which means the pieces will fit together like a glove. However, because of the seam created where both pieces join together, there is a small gap.
This gap can sometimes lead to trapped dust or grime, making it slightly more difficult and time-consuming to clean.
Personally, we feel that this is not an issue provided you have a regular and thorough cleaning schedule. Still, if cleaning is an issue for you (perhaps due to lack of mobility), you may prefer to consider a one-piece model.
The One-Piece Toilet System
Some customers prefer the one-piece option as they feel it has a sleeker aesthetic, given the lack of joins between the bowl and the tank. Because of this silhouette, we find these type of toilets suit contemporary and modern-looking bathrooms.
The lack of joins also means that it's much easier to clean, a simple wipe will often be enough to keep this model looking sparkling new.
The downsides are that one-piece systems are often more expensive and difficult to maneuver. Not a problem if your new toilet is being installed by a professional, but if you're opting to do it yourself, you may need some extra hands.
If your budget allows, the one-piece is an excellent choice. However, the 2 piece system is a tried and trusted toilet. It doesn't present any significant downsides, so if you don't mind a little extra cleaning, you will be fine.
Our Top Picks – Kohler Cimarron vs TOTO Drake II
When it comes to buying a new toilet, Kohler and Cimarron are both solid choices. Given the number of different models available from each brand, it can prove difficult to decide between the two.
We've rigorously tested two of the most popular models from each brand to save you time when it comes to making that all-important choice for your bathroom.
TOTO Drake II
Top Pick for Efficiency
Extra quiet flush
Stunning chrome handle
Functional ionic glaze making cleaning a lot simpler
Compliant with ADA requirements
Toilet seat not included
CHECK PRICE
Kohler Cimarron
Our Top Pick when it comes to Flushing Power
Superior flush system – incredibly powerful
Aqua Piston – making maintenance a breeze
Versatile – perfect for traditional or contemporary bathrooms
Impressively low water consumption
Toilet seat not included (pick up one separately)
CHECK PRICE
TOTO Drake II – Top Pick for Efficiency
Up against the Kohler Cimarron, we have the TOTO Drake II, a worthy contender for one of the best toilets on the market!
Customers praise the Drake II for its superior quality, sleek aesthetic and advanced flushing system.
Amongst professionals, plumbers love the Drake II for its ease of installation, so if it's something you're considering doing yourself, this model is a great option.
Design
The Drake II features an elongated bowl design, making it extremely comfortable to use. It also sits at "chair height" making it ADA (Americans with Disabilities Act) compliant.
Although the most popular model comes in a luxuriously glossy white finish, the Drake II comes in a variety of other color options, including ebony, beige and bone.
One of the standout features is the elegant chrome flushing handle.
To make cleaning that much easier, the Drake II is coated in TOTO's renowned ionic surface. This prevents the build-up of unsightly stains and mold, and prevents the growth of odor-forming bacteria.
Power
The Drake II, like the Cimarron, leaves nothing behind when it comes to power. TOTO uses a dual cyclone, tornado flush on this model, making efficient use of a 1.28-gallon capacity, perfect for those who are concerned with water consumption. This model is also incredibly quiet, making it ideal for use in an en-suite, or any office environment.
Once again, the Drake II does not come with a seat, so make sure you pick one up separately.
Read more: Toto Drake II Review
Kohler Cimarron – Our Top Pick when it comes to Flushing Power
Next up is the Kohler Cimarron. The Cimarron is a firm customer favorite due to its basic design, versatility and performance.
This system is ideal for those looking for a traditional feel to their bathroom, but it also fits well with more modern designs. It's a perfect all-rounder.
Like to TOTO Drake II, the Cimarron comes in two parts – the bowl and tank. While this could mean that cleaning takes a little longer, as long as you clean it regularly, it's perfectly fine.
Height
The Cimarron is pitched at a comfortable height. Slightly taller than traditional toilets, this makes standing up and sitting down much more comfortable. This is particularly useful if you have mobility issues.
Power
One of the most significant selling points of the Cimarron is its power. When we say this model is powerful, we really mean it.
Behind the power is the aqua piston – a feature in all Kohler toilet systems. The aqua piston pumps water into the toilet bowl at a 360-degree angle, helping to flush away the most stubborn of deposits.
Kohler claims that because the aqua piston replaces the fiddly flapper found in traditional toilets, replacement and day to day maintenance is far more manageable.
The piston also actively helps to avoid leaks associated with everyday wear and tear, due to its robustness.
Water Consumption
If you're concerned with water usage, consider the Cimarron. This system uses an incredibly low amount of water per flush, at just 1.28 gallons. Although this can sometimes mean power is compromised, when combined with the aqua piston, the Cimarron is an incredible choice.
Unfortunately, a seat isn't included, so make sure you pick up one separately.
Read more: Kohler Cimarron Review
TOTO
TOTO is the world's largest toilet manufacturer. Founded in 1917, it is based in Kitakyushu, Japan. TOTO is most famous for it's "Washlet" toilet system. This popular Japanese model features an automatic washing and drying system by combining an electronic bidet into the model.
TOTO focus heavily on their environmental impact, which is why you will find that all of their models are incredibly efficient when it comes to water consumption.
Kohler
Established in Wisconsin in 1873, Kohler is a leading manufacturer of plumbing products, furniture and industrial manufacturing equipment. It is most famous for its bathroom items, which have gained them worldwide recognition.
Recently, Kohler has been investing heavily in smart bathroom appliances to bring a new range of products into the digital age.
Are Toto toilets better than Kohler?
Conclusion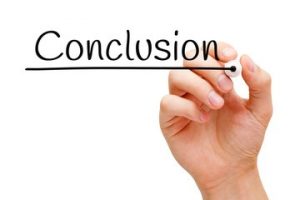 Whether you opt for the Kohler Cimarron or the TOTO Drake II, we have no doubt you will be left satisfied.
We always advise visiting your local showroom to get an idea of what each model looks like in person before purchasing.
Only then can you get an idea of what exactly it will look like in your bathroom.
Kohler and TOTO are two fantastic choices when it comes to bathroom fixtures, and will guarantee years of satisfaction.