Andrew Miller · Plumber/Reviewer
Last Updated:
A toilet seat is an integral and necessary part of the bathroom. TOTO Entrada contemporary toilet seats are known for their durability and high efficient performance in the market. TOTO Entrada is very affordable with the latest advanced and unbeatable features.
This stylish and elegantly designed toilet can be used either at home or in the office. The product offers a one-time powerful flush system. The water sensing, CALgreen, CEC optimum certified TOTO Entrada toilets save the water by 20% and are innovated through unrivaled engineering.
The product undergoes rigorous testing and fabrication standards. The company also has a focus on ecology for providing safety for groundwater, soil preservation, etc. It is a perfect blend of intelligence with style.
EDITOR'S CHOICE
TOTO Entrada Two-piece Elongated Toilet
Best Balanced Flushing System
Two-Piece Toilet
E-Max 1.28 GPF flush system saves 20% water
ADA, CALgreen, CEC optimum, and Water sense label
Maintenance-free performance
Chrome trip lever
CHECK PRICE
TOTO Entrada Two-piece Elongated Toilet – Best Balanced Flushing System
Design/Materials
TOTO Entrada is one of the unique engineered designs available in the market. Vitreous China material is the reason behind the sturdy construction of TOTO Entrada. This product is not only compatible with residential applications but also commercial applications. This ecology focused is innovatively designed.
This two-piece toilet or coupled toilet is a tank and toilet set which are attached by the fitting. The toilet seat is not included; it has to be purchased separately. It has a chrome trip lever for easy operability of the flushing system and 12-inch rough-in.
The soft close seat slowly placed through gravitational force without creating any noise. The flush type of TOTO Entrada is a siphon jet and has an E-Max flushing system. The elongated bowl shape or oval shape provides a 2-inch extension in front, which is most common for larger bathrooms.
It has a contemporary look and is very comfortable in sitting. It has a mess-free and easier reach to the children. TOTO Entrada is available in two colors: Cotton White and Sedona Beige.
The product is ADA (Americans with Disability Act) certified, which means TOTO toilet's design is also compatible with handicap, disabled, or people with disabilities. Its comfortable height removes all the hindrances for disabled people.
Flushing System
E-Max Flushing System in the TOTO toilet is an industry benchmark that is used for powerful, quicker, and quieter performance. TOTO Entrada has a balanced flushing system that delivers ultimate flush performance across sinking media, floating media, bowl cleaning, and liquid media. Its flushing technology focuses on ecology, value, innovation, quality, and design.
Moreover, E-Max promotes 1.28 Gallon per Flush (GPF) and saves water without forfeiting any performance.
Its performance is an exact supplement to legendary G-Max 1.6 Gallon per Flush (GPF). The Sana Gloss (SG) glazed trapway non-porous surface further improves the flushing performance and creates optimized waste removal.
Siphon jet flush type carries extra water in the front molded pocket for incredible water force.The 3-inch valve and extra-long jet provide consistent and powerful flush. It has a pilot operated fill valve that controls the water level and offers an automated tank refilling system without any spillage. The flush system also offers one flush, cleaner, better, and maintenance-free performance.
Maintenance and Cleaning
TOTO Entrada toilets are very durable and have a life of 10-12 years. Maintenance every 2 to 3 years is necessary for a longer and better product's life. You can do little things at your end for maintenance and cleaning. Since TOTO toilets use less water, it's fine to flush after every use.
This will regularly clean the bowl without leaving any stains. Proper Toilet cleaners should be used for extra cleaning every week. It is recommended not to use bleaching powder because they can spoil the bowl finish and are also extremely acidic.
It should also not be used for the sake of health because the fumes are harmful to health. There are several Do-It-Yourself (DIY) processes like vinegar, baking soda, fling sheets for clogging, etc., which can be performed for cleaning.
Deal with minute leakages or repairs time-to-time. If you can't deal with the issues, feel free to contact plumber, don't ignore such issues. Lastly, keep the toilet seat disinfected all the time and remember to flush while the toilet seat is down.
It is also suggested not to flush medicines, cleansing pads, condoms, hair, tampons, nappies, cotton buds, wet wipes, etc. in the toilet for preventing extreme clogging in the tramway and waste line.
Water-saving
Innovative E-Max 1.28 Gallon per Flush (GPF) saves up to 24,655-gallon water per year. TOTO passes through manufacturing standards and compiles water sense, CALgreen, and CEC optimum.
Water sense certification is granted to those water-saving toilets that successfully accomplish the water sense label process. Performance and efficiency are the benchmarks to meet for the certification.
CALgreen (California Green Building Standards) is granted to those toilets that are engineered to save water using 1.28 Gallons per Flush or less.
These toilets are either of high efficiency (HET) or ultra-high efficiency (UHET). CEC optimum (Cautions and Cation Capacity) is an extension of CALgree operation, and it is also granted when toilets meet 1.28 Gallon per Flush criteria.
Ease of Installation
TOTO Entrada is a floor mounting toilet. The installation is easy, and it is suggested to hire a professional plumber for the job. Installation might take 45 minutes to 1 hour.
For installation, first, place a wax ring over the waste pipe. After that, place the toilet seat on the wax ring at an angle and then twist it for front-facing. Then sit on the seat to evenly distribute the weight all over by moving it to every direction till it perfectly fits.
Once the seat is fixed, mount the seat to the floor with the help of bolts. For finishing bolt caps or skirts can also be used to conceal bolts. Sealing and attaching the water lines is a crucial step that should be done with extra care.
Durability
TOTO Toilets are a one-time investment, and they are worth every single penny. The material, sturdy construction, and design make the product very durable. The product has a longer life if maintained properly. It is a perfect choice for those who want powerful and well-built toilets.
Warranty
TOTO toilets are backed by 1 year of limited warranty for replacement, repair, and other adjustments. The warranty is only applied to the original purchaser. The purchase and installation should be in North, Central, and South America.
FAQ
Does a two-piece set include a toilet seat?
The two-piece toilet is usually confused with the two items included in the product package. The two-piece toilet uses a separate tank and toilet seat, which are attached. The toilet seat has to be purchased separately, which is easy to install.
What is the height of TOTO toilets?
All TOTO toilets have 17 to 19 inches of height above the ground. The Universal height is set by ADA, which is also called Universal Height Standards. The Americans with Disability Act (ADA) addresses universal height that addresses the inconvenience faced by disabled people and also meets the requirement of others.
Does the product come with a wax seal?
No, the product does not come with a wax seal or flange bolts. You have to order that separately. You can also order a heavy steel replacement ring for flange bolts.
Is the product packaging safe to withstand the delivery process?
Amazon does provide safe packaging with 3-inch foam covering all around the product for zero damage delivery. In case there is damage, manufacturers offer replacement under its 1-year limited warranty.
Conclusion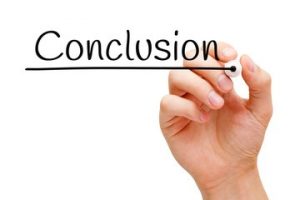 TODO entrada is a perfect choice for buyers seeking traditional looks toilets with advanced innovative features in an affordable range. The vitreous china sturdy construction makes the product highly durable.
TOTO comes with a powerful G-Max 1.28 GPF flushing system, which not only gives one flush efficient performance but also saves water by 20%.
Its universal height makes the product available for disables too. The silent operation of the product is highly commendable. It has certification from ADA, CALgreen, water sense, and CEC optimum. The manufacturer also offers a 1-year limited warranty to buyers. The product life ranges from 10-12 years and is also extendable according to maintenance and cleaning.
Pros:
Affordable
Balanced flushing system
Easy installation
Universal height
Durable
Enough bowl space
Comfortable height
Water-efficient
Cons:
Only one unit, the toilet seat is not included and has to be purchased separately
The flush valve is not adjustable, pre-adjustment is required