Andrew Miller · Plumber/Reviewer
Last Updated:
When it comes to bathroom fixtures, the TOTO brand is considered the largest manufacturer of high-quality commercial and residential toilets, bathtubs, washlet, and lavatories in the world. It is known for developing innovative bathroom fixtures and accessories and has been continuously producing superior products since 1917.
In line with this, the TOTO Toilets brand recently introduced one of its most affordable two-piece toilet models in the market called the TOTO Drake II. This new product aims to satisfy and accommodate those that are looking for a high-quality but budget-friendly toilet that they can afford to purchase for their home.
The purpose of this TOTO Drake II review is to determine whether or not this new product from the TOTO brand can live up to its reputation and be worthy of its title as the best two-piece toilet with an elongated bowl.
To get started with the review, here is a brief overview of the TOTO Drake II toilet features and functionality.

EDITOR'S CHOICE
TOTO Drake II
Best Two-Piece Toilet with Elongated Bowl
Water-saving toilet (1.28 GPF)
ADA-Compliant (measures 16.5 inches from floor to bowl)
Uses a more powerful and efficient Tornado flushing system
Features a smooth and glossy finish (CEFIONTECT Glaze)
Two-piece toilet design with elongated bowl
CHECK PRICE
TOTO Drake II – Best Two-Piece Toilet with Elongated Bowl
If we are talking about a fine quality, eco-friendly, and superior flushing toilet then the TOTO Drake II Two-Piece Toilet with Elongated Bowl is what comes to mind.
The TOTO Drake II is an upgraded version of the successful TOTO Drake toilet model that packs more features and is more affordable in comparison to other popular toilet brands.
This innovative bathroom fixture is considered one of the top toilet choices when it comes to efficiency and performance, plus, it is elegantly designed and is built to last for a long period of time.
Design
The two-piece TOTO Drake II toilet has a clean and contemporary design that blends well with other bathroom decorations and fixtures. It features a high profile slim tank with a sleek elongated bowl that provides additional sitting space to make it easier to use and more comfortable.
This attractive toilet uses TOTO's popular CEFIONTECT finish that not only provides an extraordinarily smooth and glossy look to complement its modern design but also prevents dirt and other particles from sticking to its surface.
This helps keep this toilet cleaner and more sanitize than other toilets sold in the markets.
The TOTO Drake II uses a standard or universal height to accommodate the various needs and preferences of people. It is ADA (Americans with Disability Act) standards-compliant for your added safety and convenience.
Flushing System
The flushing system that the TOTO Drake II Two-Piece Toilet with Elongated Bowl uses is more advanced than the conventional chain and flapper system that the original Drake and Eco Drake toilet models used.
This technologically advanced toilet is equipped with the Tornado flushing system that features a flapper-less flush valve tower and a rimless bowl that is more reliable and durable than other conventional flushing systems.
The Tornado flushing system uses an open rim design that utilizes two side outlets. This enables it to produce a powerful dual vortex of water that will effectively flush the contents of the bowl and rinse its surfaces more thoroughly.
The TOTO Drake II has a fully glazed trap that helps flush down any waste materials more easily eliminating the need to flush twice after using it. In addition to that, the rimless bowl design of the Tornado flushing system significantly reduces the possibility of leaking making it more practical and convenient to use.
Maintenance and Cleaning
The glossy and smooth surface of the TOTO Drake II makes it more resistant to dirt and other particles which makes it easier to clean and maintain.
Its rimless bowl design eliminates the need to clean hard to reach holes which is typically where dirt and bacteria usually accumulate.
The TOTO Drake II is built using the finest and most durable materials which makes it more resistant to rust and damages.
This helps minimize any repair or maintenance that is needed to operate this toilet effectively giving you the peace of mind and satisfaction that you are looking for in a superior quality bathroom fixture.
Water Usage and Efficiency
On average, older toilet models consume about 6 gallons of water for every flush that is made. However, in today's eco-friendly world, this is considered wasteful and harmful to the environment.
Because of this, the Federal government has issued a standard guideline or requirement for all toilets manufactured and installed in the United States. This guideline requires each toilet to use a maximum of 1.6 gallons of water for each flush.
The TOTO Drake II not only meets the standards that are required by the federal government but it also meets the stricter EPA WaterSense toilet flush standards. This toilet is designed to be more water-efficient than other toilet brands, using only a maximum of 1.28 gallons of water for flushing both solid and liquid waste.
This toilet's low GPF is 20% less than what is required by the federal government.
This makes the TOTO Drake II a more efficient, eco-friendly, and water-saving toilet than most of the dual flush toilets that are available in the market today.
Installation Process
Unlike other toilet brands that require more complicated and labor-intensive installation, the process of installing a TOTO Drake II toilet is pretty basic and requires simple hand tools to accomplish.
The TOTO Drake II utilizes a standard 12 inches rough-in distance from the bathroom wall to its waste pipe center and due to its two-piece structure, it is easier to carry, move, and install.
This toilet can be easily installed by a DIY enthusiast with the help of its user-friendly and detailed instruction manual that is included in the toilet package.
Everything that you need to install the TOTO Drake II is conveniently provided in the package except for the basic tools that are required for the installation.
HOW TO INSTALL A TOTO TOILET
Materials and Durability
This toilet is made from high-quality materials that feature Vitreous China coatings. This coating not only makes the TOTO Drake II toilet more resistant to scratches and imperfections but it also makes it more durable and long-lasting.
The TOTO brand is known for its super quality and durability. It provides its customers with unequaled reliability and performance that consumers demand in a high-quality bathroom fixture.
Warranty
Based on the information provided, the TOTO Drake II Two-Piece Toilet with Elongated Bowl comes with a one-year manufacturer's warranty.
This is a bit short-lived because toilets are one of the most commonly used items in any household.
However, other toilets sold in the market do offer the same warranty period which makes the warranty that the TOTO Drake II offer at par with other popular brands. Besides, its superior durability and high-quality materials will compensate for the short warranty period that it provides to its customers.
FAQ
What colors are available for the TOTO Drake II Toilet?
The TOTO Drake II Two-Piece Toilet with Elongated Bowl is available in colonial white, cotton white, bone, and Sedona beige colors.
Does the TOTO Drake II toilet clog easily?
No, because the TOTO Drake II toilet features an elongated bowl and a wider trap-way that significantly reduces the risk of clogging.
Which is better, 1.6 GPF toilets or 1.28 GPF toilets?
If you are talking about water usage efficiency, then the 1.28 GPF toilets are better because it uses lesser water every time that you flush it.
On the other hand, if you are talking about flushing power, then some of the 1.6 GPF toilets produce stronger flushing force than other 1.28 GPF toilets, simply because it uses more water.
However, because of the unique design and flushing system of the TOTO Drake II (Tornado flushing system), its 1.28 GPF flushing system is more powerful than other toilets that use a 1.6 GPF flushing system.
What is the difference between a one-piece and a two-piece toilet system?
Generally, there is no significant difference when it comes to performance, features, and functionality between a one-piece toilet and a two-piece toilet. Both can integrate the same flushing system, bowl design, and technology.
The only real difference is installation. When you are installing a one-piece toilet, you need to carry one heavier piece rather than two lighter pieces when installing a two-piece toilet.
Summary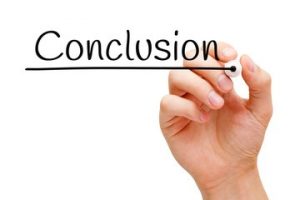 Overall, the TOTO Drake II Two-Piece Toilet with Elongated Bowl is one of the most powerful and efficient two-piece toilets that are available in the market.
Its more affordable price combined with its reliable performance, durability, and attractive design makes it the best two-piece toilet with an elongated bowl that you can purchase for your home today.
Pros:
Features a more powerful and efficient Tornado flushing system
Has an extraordinarily smooth and glossy finish that complements its modern and attractive design (CEFIONTECT)
Comes with an elongated bowl that provides more sitting space for added comfort and convenience (ADA Compliant)
Uses superior quality materials that feature Vitreous China coatings which makes it more durable and long-lasting
It's low GPF (1.28 gallons) complies with both the federal government and the EPA WaterSense toilet flush standard requirements
Easy to clean and convenient to install
One of the most affordable TOTO toilet models available in the market
Cons:
You need to purchase the SoftClose toilet seat separately
Offers a limited warranty coverage period (One year)