Andrew Miller · Plumber/Reviewer
Last Updated:
Toilets are one of the most important fixtures in the home, so it's important to choose one that best suits your needs. The TOTO Carlyle II is one of our top recommendations.
Toto Carlyle II
Universal Height Skirted Toilet
1.28 gallons of water per flush with a powerful rinse
Bowl features a glaze that prevents waste from sticking
Includes a SoftClose seat, so no more slammed lids
Maintainable design with elongated one-piece base
Compliant with ADA, WaterSense, CALGreen, and CEC guidelines
CHECK PRICE
Toto Carlyle II – Universal Height Skirted Toilet
Design/Materials
Though it has a rather compact shape, the TOTO Carlyle II was designed to be as water-efficient as possible. Because of its narrow shape, some people may find this toilet bowl challenging to clean.
However, its streamlined design keeps the toilet free of staining even after months of use. The bowl shape allows the free flow of water and prevents dust from accumulating.
The TOTO Carlyle II has a single elevation design known as universal height. It's the standard height for most toilets and it should be comfortable for any user.
A person's feet should be able to rest on the floor and not dangle. If you're concerned about slamming toilet lids, the SoftClose seat is designed to resolve that problem.
This toilet is made of porcelain and comes in 4 different colors: cotton, white, beige, and bone.
Toto Carlyle II One-Piece Toilet, 1.28 GPF, Elongated Bowl MS614114CEFG#01
Technical Details
| | |
| --- | --- |
| Product Dimensions | 28.25 x 28.25 x 16.5 inches |
| Item model number | MS614114CEFG#01 |
| Material | Vitreous China |
| Shape | Elongated |
| Installation Method | Floor Mounted |
| Water Consumption | 1.28 GPF |
| Flush Type | Gravity Flush Toilets |
| Certification | WaterSense |
Flushing System
The TOTO Carlyle II is a sleek, one-piece toilet that immediately adds style to your bathroom. It features the Tornado Flush, an amazing flushing system. This hole-free rim design has dual-nozzles that create a centrifugal washing action providing efficient and effective rinsing inside the bowl.
In this dual flushing system, water swirls around the bowl instead of running down the bowl, which is another feature allowing easier cleaning. It's superior to traditional holes beneath the rim that get nasty with other toilets.
The Tornado Flush system features two canal openings located on the upper bowl. When the flush valve opens, water flows to these two openings. Also referred to as the waterways, these openings distribute the water flowing from the tank into the bowl.
Maintenance and Cleaning
Cleaning a TOTO Carlyle II is much more streamlined than many other toilets. It includes CEFIONTECT, a smooth layer glaze that prevents waste and other particles from adhering to the ceramic bowl.
Combined with the Tornado Flush system, these features reduce the frequency of toilet cleaning, saving water, cleaning time, and the need for harsh chemicals.
You'll rarely need to clean the TOTO Carlyle II, and even when you do, you shouldn't expect to see any residue inside the inside bowl because of the smooth design.
Keep in mind that you should only clean the toilet with mild dish detergent and a soft cloth.
Water-saving
The Tornado Flush system does an amazing job thanks to its Solid Pressure Technology. The water pressure of each flush cleans the entire bowl.
The flushing system process was computer-designed, creating an efficient system that the company tested many times before manufacturing the TOTO Carlyle II for consumers. The Tornado Flush system uses only 1.28 gallons of water per flush, making this a very economical toilet.
Ease of Installation
How difficult is it to install TOTO Carlyle II yourself? If you're into DIY and have the right tools, it shouldn't be too challenging. All TOTO brand toilets come with a "receiver" bolted to the floor and an on-and-over the waste trap to make future removal of the toilet easier.
Tools required for installation of any TOTO brand toilet include an electric drill, a masonry bit (assuming you have ceramic tiles on your bathroom floor), and 4 long screws. You attach these screws with the wax ring to provide a seal from the sewer gas.
Depending on how you want to set up your toilet, consider moving the water valve since it could be in the way of the TOTO Carlyle II's one-piece skirt design. You may also need to consider the layout of your bathroom since this toilet requires a specific amount of space. The one-piece skirt must always be attached to the toilet.
TOTO brand toilets have a slightly wider base at the rear compared to other toilets. This wide base requires the water supply line to be located anywhere from 8-10" left to center line.
An adapter of 12" is included with the Carlyle II, but if your waste line isn't 12" from the wall, then you need to order either a 10" or 14" adapter.
Durability
Weighing in at a heavy 110 lbs, this toilet was built to last.
However, like most toilets, the TOTO Carlyle II is made of porcelain, meaning that it can break if it not properly cared for.
Some buyers have reported that it was delivered with a cracked tank lid, resulting in having to purchase a new tank lid.
Warranty
The TOTO Carlyle II has a 1-year limited warranty guaranteed after you submit your purchase. Although the warranty length doesn't sound as beneficial as a 10-year warranty, the ingenious design of the one-piece skirt makes it unlikely that you'll need a warranty service.
TOTO brand toilets are designed to last a long time, and the flushing system should remain fully operative for many years.
FAQ
1) How big is the gap between the tank and wall after installation if your drain is 12" center from the wall?
The gap should be either less than or equal to 1/4" for the tank and bowl base. If the center line of your bathroom's waste hole is 10" from the center line, you need to buy a toilet with a 10" rough-in. The 12" distance is the most common in bathrooms.
2) Does it have any choke points?
The TOTO Carlyle II doesn't have any choke points and it flushes well without them.
3) What are the item dimensions?
28.2"5 x 28.25" x 16.5"
4) How much does this toilet weigh?
The TOTO Carlyle II weighs 110 lbs.
5) How far away does the water supply need to be?
This toilet requires adequate room to accommodate its skirted design. It's recommended that the water shutoff valve be 8" from the center line of your drain and 6" from the floor.
Conclusion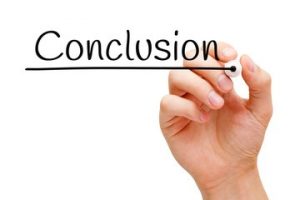 A luxurious toilet that has amazing features, the TOTO Carlyle II will fit in any bathroom because of its versatile and compact design.
TOTO's main priority was to create a highly-efficient water consumption system, which they achieved with the impressive Tornado Flush system.
While there may be minor challenges in cleaning the toilet bowl when necessary, overall, the TOTO Carlyle II is an excellent choice that does its job amazingly well.
Pros:
Tornado Flush system with seamless and efficient execution
Conservative as it uses only 1.28 gallons of water per flush
Heavy and durable
This one-piece toilet is simple to install
SoftClose seat included if purchased directly from the manufacturer
Cons:
You can only clean the toilet bowl with mild dish detergent and a soft cloth
The warranty is only good for 1 year if that's a concern to the buyer