Andrew Miller · Plumber/Reviewer
Last Updated:
Looking for an elegant, sleek, and modern toilet? Well, Toto has the right product for you. Toto is renowned for its amazing toilets and has manufactured attractive toilets packed with features.
In this review, we'll check out the features of this toilet to help you decide if this model is the best choice for you.
TOTO Aimes Toilet
Best One-Piece Toilet
One-piece toilet with elongated bowl
Tornado flush with centrifugal rinse
Uses only 1.28 gallons of water per flush
ADA compliant product
Cefiontect Glazed toilet
CHECK PRICE
TOTO Aimes Toilet – Best One-Piece Toilet
Design
Toto Aimes is a one-piece toilet that comes with a built-in tank. Many people are still using two-piece toilets, but one-piece toilets offer numerous benefits, such as more floor space. This is why one-piece toilets are recommended for small bathrooms.
Toto Aimes has an elongated bowl. This shape is more comfortable than traditional round bowls because its compact shape provides space and it's more suitable for small bathrooms.
The third and one of the most impressive design features is the lid. The soft-close feature prevents the noise from slamming lids.
The other cool feature that adds sophistication is the skirted design. Toto removed the space between the bowl and the tank to create an elegant, streamlined look.
Technical Details
| | |
| --- | --- |
| Manufacturer | TOTO |
| Item Weight | 119 pounds |
| Product Dimensions | 28.44 x 17.31 x 27.94 inches |
| Item model number | MS626124CEFG#01 |
| Style | Aimes |
| Material | Ceramic |
| Shape | Elongated |
| Installation Method | Floor Mounted |
| Water Consumption | 1.28 GPF |
| Handle/Lever Placement | Left |
| Warranty | Manufacturer One Year Limited |
Material
The Toto Aimes toilet is made from ceramic. Typically, toilets and sinks are made from porcelain. Toto decided to use ceramic because it's naturally water-resistant, meaning its more durable than porcelain toilets.
Size & Weight
Toto claims that Toto Aimes is a universal size toilet. This means that this toilet is suitable for any user. The dimensions are 28.44" x 17.31" x 27.94".
This is the average toilet size that should fit in most bathrooms regardless of size.
This toilet is light, which makes it easy to move when installing. The approximate weight of a Toto Aimes toilet is 119 lbs.
It may sound heavy, but this is the average weight of most ceramic toilets.
Color
Toto uses a classic white color for its toilets because white typically matches all color schemes. However, for buyers who don't want traditional white, Toto Aimes comes in 5 different color options:
#11 Colonial White – a creamy white
#12 Sedona Beige – warm white with yellow undertone
#3 Bone – brownish nude
#1 Cotton – grey white with blue
#51 Ebony – black (without Cefiontect glaze)
Water Consumption
The studies show that American toilets use almost 6 gallons of water per flush which is far from Eco-friendly. Toto Aimes isn't only user-friendly, it's Eco-friendly too.
Toto Aimes uses only 1.28 gallons of water per flush. This is less than half of what other toilets use. Not only does the Toto Aimes toilet helps the Eco-system, but its economical flush system reduces water bills and saves money.
Flushing System
Many people ask is, "Is the flush enough powerful?" Well, yes, it is. The toilet consumes 1.28 gallons per flush but that doesn't the flush system is weak.
Toto Aimes has a Tornado flush that flushes waste with minimal water.
It also has a centrifugal rinse that rinses waste from every corner of the toilet. The flush handle is placed on the left side of the tank to increase hygiene.
Compatibility
People around the world used bidets. While you can install one in your bathroom, separate bidets can be expensive.
This is why we recommend a washlet or bidet seat.
These seats come with a built-in bidet, but it's important to choose a bidet seat compatible with your toilet. If you're interested in a bidet, Toto Aimes is compatible with the T40 washlet + bidet seat.
Ease of Use
The Toto Aimes toilet seamlessly combines simplicity and functionality.
Toto Aimes is ADA compliant (Americans with Disability Act Standard for Accessible) certificate. This means the toilet is easy to use for disabled people.
Due to its universal height, children and adults find this toilet easier to use.
The elongated bowl and seat provide more comfortable seating.
As stated earlier, Toto Aimes is compatible with the T40 washlet + bidet seat, which makes for a truly comfortable experience for all users. (Note that T40 washlet + bidet seat is sold separately)
Maintenance & Cleaning
Studies show that most women clean their toilets once a week. Some men also clean their toilets once a week but the percentage is lower. Toto Aimes is easy to clean and maintain for several reasons:
A one-piece toilet means fewer crevices to clean.
The Tornado flush and centrifugal rinse work efficiently to clean the bowl.
Toto Aimes uses a Cefiontect glaze (except the ebony color). This glaze ensures no waste remains on the bowl surface to prevent staining.
The skirted design eliminates the need to clean nooks and crannies and prevents debris from settling.
Ease of Installation
Since this toilet is one piece, it's easier to install. Toto Aimes is a floor-mounted toilet that is simple to install and requires only the essential tools. Watch a YouTube tutorial, and you're good to go.
Installing a Toto One-Piece Toilet
Durability
The high-quality ceramic makes the toilet waterproof, meaning greater durability than porcelain toilets. Most toilets crack from water pressure. But Toto Aimes withstands water damage and can last for years without physical damage.
Warranty
Even though Toto Aimes is a durable and long-lasting product, the warranty is important. It's always recommended that buyers only purchase products that come with a warranty. Fortunately, Toto offers a 1-year manufacturer warranty with their product.
Conclusion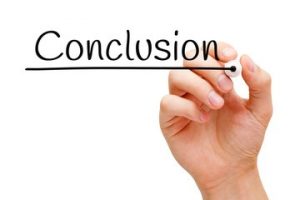 The Toto Aimes toilet offers outstanding performance. This Toto toilet is best for small bathrooms as it takes less space, but it looks attractive in any modern bathroom. While the toilet is somewhat expensive, overall, it's an excellent choice.
The toilet is easy to use for anyone, including those with disabilities. Its one-piece unit is easily installed and effortless to maintain. The skirted shape prevents debris from settling to make cleaning easier.
Toto Aimes also has a tornado flush system, which thoroughly cleans the bowl with only 1.28 gallons of water, saves both money and the environment.
Pros:
Easy to use for everyone
Doesn't require professional installation
Saves water and cost-effective
Easy to clean
Silent operation
Cons:
Toto Aimes is somewhat expensive
Only 1-year guarantee