Andrew Miller · Plumber/Reviewer
Last Updated:
Remodelling your bathroom and searching for a new toilet? With hundreds of different brands and models to choose from, it's easy to spend too much time weighing up your choices and making a decision.
Before you begin, it's handy to have an idea of what it is you are looking for in your new toilet. Perhaps you will prioritise comfort or water efficiency, for others, style is the primary consideration. Our buyer's guide will help you determine exactly what features you should first consider before making your purchase.
The bathroom is one of the most used rooms in your home, so it's essential to get his right. Choosing something that is both functional while fitting in with the look and feel of your bathroom is crucial.
Kohler vs American Standard
American Standard and Kohler are two industry leaders when it comes down to bathroom fittings. Because of their popularity, homeowners are often trying to determine which brand would be best for their bathroom.
In the following article, we have performed a complete analysis of our two top picks when it comes to high performing and functional toilets – the American Standard Champion 4 and Kohler Cimarron. We pitch both models head to head to help make your decision making process a little easier.
Read on to find out more.
Before We Begin – Measure Up!
Before you rush out and start picking your new system, it's vital to measure the space you are working with; otherwise, you run the risk of your new toilet not fitting. It's better to measure the area while the old toilet is still in place, as this will give you the most accurate reading.
What is the 'Rough-In'?
When purchasing a new toilet the word 'rough-in' is common terminology. To determine your rough in, measure from the wall behind the unit up to the front of the toilet base.
Your measurement will be around 11-13 inches, in most cases.
If your rough-in falls outside of these guides, then a standard toilet will not fit your space, so you will need to make sure you select one that will fit nicely. Your local showroom should be able to point you towards the most appropriate models for your space.
Our Top Picks – American Standard Champion 4 vs Kohler Cimarron
To save you the trouble, we've summarised our top picks, representing in our opinion, the best models your money can buy right now.
American Standard Champion 4
Top Pick for the Taller Individual
10-Year warranty
EverClean AntiMicrobial Surface
Comfort Seating
One-piece system
Comes without Seat
CHECK PRICE
Kohler Cimarron
Best Pick for Flushing Power
Incredible flush system
AquaPiston for ease of maintenance
Versatile and suits traditional or contemporary bathrooms
Low water usage
Comes without Seat
CHECK PRICE
American Standard Champion 4 – Top Pick for the Taller Individual
American Standard is a North American plumbing and building manufacturer, with over 140 years of experience manufacturing quality and innovative products.
One of the most trusted brands in the bath and kitchen fittings industry, American Standard is a common name in bathrooms across the globe.
This American Standard model is a homeowners dream. In just one piece, cleaning is a breeze. In essence, a quick wipe of the exterior is enough to leave this toilet looking brand new, as the lack of seams prevent any build-up of unsightly grime or dust.
For this price point, we don't think you can do any better in terms of performance.
Even better, the trapways (pipes at the back of most toilet models) are concealed within the body of the toilet. This makes cleaning around the back of the system simple, usually a challenging job on most conventional models.
Made from porcelain and ceramic, this system glows white and is a classy and expensive addition to any bathroom. The surface on this model is coated with EverClean, an antimicrobial coating preventing stains and the growth of odour causing bacteria, mould and mildew.
The flush on the American Standard Champion 4 is highly effective and rarely requires a second flush. Because of the power, the risk of clogging and blockages is vastly reduced.
This particular model is slightly taller than usual toilets, standing at 16 ½ inches from the ground. This makes sitting down and standing up much easier, a much more comfortable experience. This is incredibly useful for those with mobility issues.
American Standard Champion 4 Max Toilet Demonstration | The Home Depot
One of the most significant selling points of this model is then ten-year fuss-free warranty. This is a standard inclusion with the purchase of any American Standard toilet system which tells you a lot about the confidence they have in their products.
Unfortunately, this model doesn't come with a seat, so you'll need to ensure you pick one up separately (alternatively recycle the seat from your existing model).
Read more: American Standard Champion 4 Review
Kohler Cimarron – Best Pick for Flushing Power
Founded in 1873 in Wisconsin, Kohler is a leading manufacturer of plumbing products, furniture and commercial manufacturing equipment. It is probably most famous for its bathroom products which have earned them recognition worldwide.
Recently, Kohler has been investing heavily in 'smart' bathroom appliances to bring a new generation of products to life.
The Kohler Cimarron is the second in our choice of top toilets. The Cimarron is a firm customer favourite due to its simple design, functionality and efficiency.
This system is perfect for those looking for a traditional feel to their bathroom but also works well in contemporary styles. It is a true all-rounder.
This model, in contrast to the American Standard Champion 4 comes in 2 pieces, the bowl and tank. Although this can mean that cleaning is slightly trickier, it's perfectly manageable as long as you clean regularly.
Like the American Standard model, this one offers a comfortable height making sitting down and standing up a breeze. The seat is positioned at the usual height of a chair for ease of use.
This model, as with all Kohler toilets, comes fitted with an aqua piston. This is the real reason behind the hugely powerful flush, as the aqua piston allows water to enter the bowl from 360 degrees.
Kohler also claims that replacement and maintenance is much easier than the traditional toilet flapper. The aqua piston is uniquely designed to avoid leaks from wear and tear, swelling and shrinkage.
Kohler Cimarron Toilet featuring AquaPiston Technology
In terms of flush, the Cimarron has an impressively low consumption at just 1.28 gallons, but it doesn't compromise on power.
Once again, this model does not come with a toilet seat, so be sure to place a seat in your order or save the seat from your existing model.
Read more: Kohler Cimarron Review
A Buyers Guide
Choosing your new toilet but don't know where to begin? Check out our top 5 tips when it comes to purchasing your new system.
Water Efficiency
The Department of Energy dictates a maximum flush volume of 1.6 gallons.
Needless to say, any toilet bought in the US meets this standard, but be careful if purchasing online.
Some states have a stricter requirement, so make sure you are aware of your restrictions before buying. If you're unsure, your local toilet supplier should be able to provide you with the necessary details.
Dual Flush Technology
Dual flush toilets have two different types of flush for liquid or solid waste. These systems have two buttons on the tank which allow you to conserve water daily.
In tests, dual flush systems sometimes lack the same power of their single flush equivalents, so ensure to keep this in mind if you opt for the dual flush technology.
Touchless Flushing
For the ultimate hygienic system, you could opt for a touchless flush. Waving your hand across the sensor will see a complete flush discharge into the bowl. While complete touchless models exist, it's possible to retrofit some systems to add the touchless capability.
Generally, we advise this feature as being suitable for businesses and cafes with high usage, but perhaps an unnecessary addition in the home.
Seat Height
If you're replacing an existing system, it's much easier to replace with a new model with the same height. Installation will be far smoother as all the existing holes in the walls and flooring can be used for installation.
Most toilets are around 15 inches from the floor, but it's possible to buy 'comfort' models which stand at approximately 19 inches.
These models make sitting down and standing up a little easier, particularly if you have mobility issues.
One piece vs Two Piece Design
Generally, most toilets come in two pieces – the main bowl and the tank, and are generally less expensive than one piece designs. The benefit of an all in one system really comes down to cleaning. The lack of seams in the system means less dust and grime can become trapped in the seams.
Conclusion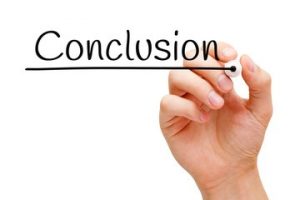 Both models present a fantastic option for your bathroom, so it's really down to your personal preference.
Take the time to think properly about your requirements before divining in and making a purchase.
If possible, visit your local bathroom showroom to have a look at both models in real life.
Whether you opt for the American Standard Champion 4 or Kohler Cimarron, either model is a solid investment and will last for years to come.