Andrew Miller · Plumber/Reviewer
Last Updated:
Since 1873, Kohler has been committed to delivering quality while building a global reputation in bath and kitchen design. Kohler's products have proven to not only be functionally efficient but have also helped elevate convenience for users around the world.
These products have been subjected to stringent industry standards and are certified with guaranteed quality.
This review covers another durable Kohler product, the Kohler Archer K-3551-0.
Our goal it to provide you with information about the Kohler Archer K-3551 to help you make the best purchase choice.

Kohler Archer Toilet
Toilet with AquaPiston Flushing Technology
Elongated bowl provides added room and comfort
Comfort Height feature provides chair-height seating to assist with sitting and standing
WaterSense toilets meet strict EPA flushing guidelines, including using at least 20% less water than 1.6-gallon toilets
AquaPiston canister allows water to flow into the bowl from all sides, increasing flush power and effectiveness
Durable canister design has 90% less exposed seal material than a 3" flapper for leak-free performance
CHECK PRICE
Kohler Archer Toilet – Toilet with AquaPiston Flushing Technology
Design & Materials
KOHLER K-3551-0 Archer is made of ceramic vitreous china available in several colors to give your bathroom to give a stylish, modern look.
Its overall dimension is 30" H x 17.88" x W x 29" D with a seat height of 16.5" and a 2.13″ (54 mm) fully-glazed trap-way.
The large trap-way and elongated bowl provide room for free flow to reduce the risk of clogging.
This is a two-piece toilet with K-4356 bowl and the K-4431 tank combination.
Its elongated bowl provides room for maximum comfort by evenly distributing body weight over a large surface area.
Its comfort height feature aids in easier seating and rising.
The Archer Comfort Height Toilet combines exceptional performance and the enduring traditional style of the Archer collection.
Blending subtle design elements found in Craftsman furniture and the intricate facets of fine jewelry, this combination of beveled edges and curved bases creates a timeless look that complements a wide range of styles.
It's available in an array of Kohler discontinuous colors to match any bathroom decor.
Technical Details
| | |
| --- | --- |
| Manufacturer | KOHLER |
| Item Weight | 96.5 pounds |
| Item model number | K-3551-0 |
| Size | 12 Inch |
| Material | China |
| Shape | Elongated |
| Water Consumption | 1.28 GPF |
| Style | Water Saving Toilets |
| Handle/Lever Placement | Left |
| Number of Handles | 1 |
| Certification | Watersense |
| Warranty | One-year limited warranty |
Flushing System
The AquaPiston® canister is the highlight of this toilet.
It allows water to flow into the bowl from all sides (360°), increasing flush power and effectiveness.
The flush valve of the 3:2 ratio harnesses the natural force of gravity and optimizes flush performance, reducing warping and deterioration.
As the saying goes in Kohler, with the Aquapiston technology, you can kick your plunger to the curb.
Single-flush gravity uses the force of gravity and a precision-engineered tank, bowl, and trap-way to create a strong siphon during flushing and prevents clogging of the trap-way.
The light-touch canister flush requires a lower actuation force than a flapper. With just 1.28 gallons per flush, it performs efficiently with great speed and reduced noise all in one flush.
Maintenance and Cleaning
To clean this two-piece toilet, remove the seat first with pliers. Avoid cleaning the seat with abrasive chemicals and materials as they can damage the finish.
Use one of Kohler's products to safely clean your toilet.
Don't use in-tank toilet cleaners as they could potentially damage the flush valve.
You can also order spare parts in case of repair.
Water-Saving
KOHLER K-3551-0 Archer is a water-efficient at 1.28 gallons per flush that uses less than 20% compared to similar toilets in the same category as indicated and certified by WaterSense.
With Kohler K-3551, you get more with less. A dual-flush added to this model would have increased water efficiency.
Ease of Installation
The seat and the toilet are floor-mounted and may be a little difficult to install, so ensure you follow the instructions in the installation manual.
The DryLock® System saves installation time and prevents water leakage.
You may want to consider having a professional plumber install the toilet.
Durability
It's always best to invest in the best toilet you can afford to avoid problems and possible replacement later on. Kohler K-3551-0 Archer is made from strong and durable material designed to last at least 6 years if used properly.
Its durable canister design has 90% less exposed seal material than a 3″ flapper for leak-free and prolonged performance.
Warranty
This product has a one-year warranty for defects that occur from normal usage. Damage caused by accident, misuse, or abuse isn't covered.
This may not be a very long warranty, but Kohler stands by the quality of its products and maintains that one year is long enough for the toilet to develop any issues.
Should you have a warranty claim, contact Kohler Co. through your dealer or plumbing contractor and provide all pertinent information regarding your claim, including a complete description of the problem, the product, model number, color, finish, the date of purchase, where it was purchased, and the original sales receipt.
FAQ
Is there a bidet seat for this toilet?
The bidet seat isn't included and requires a separate purchase. This toilet seat is a standard elongated oval, so any Kohler bidet seat in this category would suffice.
Can you get it with a right-side lever?
No, it's available only with a left-side lever
What's the height of the toilet seat from the floor?
It measures 18″ from the floor to the seat top
Is this the correct height for a handicap toilet?
Yes
Does the toilet use standard replacement parts?
Replacement parts are readily available from Kohler store and certified plumbing contractors nationwide.
Is the height adjustable?
No, this toilet doesn't have a universal or adjustable height feature so it can only be comfortably used by the average adult. Children can use the toilet with assistance.
Conclusion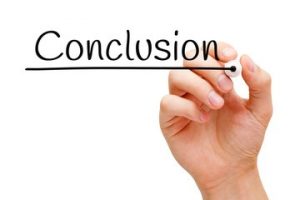 Kohler Archer K-3551-0 is an affordable and durable choice for your bathroom. Its color range adds a touch of glamor and style. It's water-efficient and gets the job done in one flush.
Who says you can't have both comfort and style?
Kohler Co. never compromises on quality, but should this model still not meet your specifications, check out reviews on any other Kohler models. You can never go wrong choosing Kohler.
Pros:
Water-efficient – uses only 1.28 gpf (Watersense Certified)
Its elongated bowl makes it very comfortable to use
Made from durable vitreous china
Can be used with other Archer products (high compatibility)
Cons:
Reduced ease of cleaning compared to a one-piece toilet
Installation may take more time and expertise
Doesn't come with a self-closing seat
Lack of universal and adjustable height for different age groups